I understand the confusion, but there are several reasons why it should be 1665.
One is a comparison with another letter by Marci sent one month later, where the writing is similar, but the figure is more clearly a five: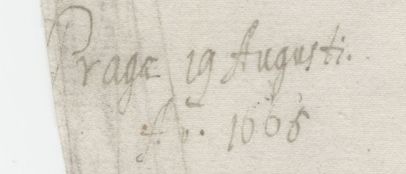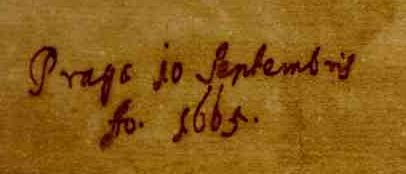 However, we can be very certain because in January 1666, Marci's friend Kinner asks Kircher if he has made any progress with the translation of the book that Marci sent him.
Both letters referred to are in the historical archives of the Gregorian University in Rome.
Edit: Addendum: It is clear that all early sources only knew the Marci letter which is indeed ambiguous. This started with Voynich's 1921 presentation, where he wrote: 1666 (or 1665).