Hi Don,
Sorry but I can't see your ID in this plant diagram.
I always thought the leaves looked a bit like rampant lions.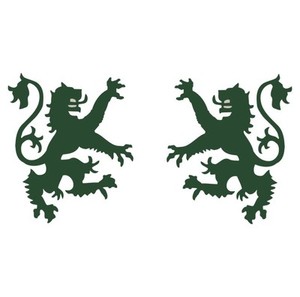 I don't really see the bird head connection,  and if so, why four of them in a pinwheel then, and why so deformed most of the time? I can see a bit of resemblance of the leaves of your identified plant but it's problematic that the flowers and root do not match your ID at all. Also I believe that other folios better represent possible geranium species elsewhere in the manuscript,for example f5r, f36r, You are not allowed to view links.
Register
or
Login
to view.
I haven't made a final decision on You are not allowed to view links.
Register
or
Login
to view. yet but I tend toward Steve D's ID of Rumex crispus due to the fact that the flowers/seeds and roots match well and the leaves can somewhat be seen to match in that they are curly. Also the seeds look like lion heads with mane, making a possible connection with the rampant lion, and the plant is certainly rampant in its growth and spread with over 40000 seeds on a plant that can lie dormant for 50 years. Here are some pics to consider for this alternate ID: