The cross has been bouncing around the blogosphere again recently, so I thought it might be worthwhile to open a new thread about it - this is always easier for discussion.
There are three (?) crosses in the manuscript. Two are placed on top of crowns, symbols of monarchy. The third, on You are not allowed to view links.
Register
or
Login
to view. , is held aloft by a naked woman.
Basically, one can go about interpreting this image in two ways:
It is a christian cross. 


It is something else.

In the first case, looking deeper into the cross could give us valuable information about the cultural background and mindset of the maker. Are there parallels for the pose and the figure holding the cross? Why is the only non-regal cross in the manuscript found in such an atypical position?
Proponents of the second case usually read the object as a type of measuring device. Diane likened it to the Egyptian
Merkhet
:
These were two separate sticks, but they were sometimes depicted like a cross.
Searcher posted images of
cross-staffs
: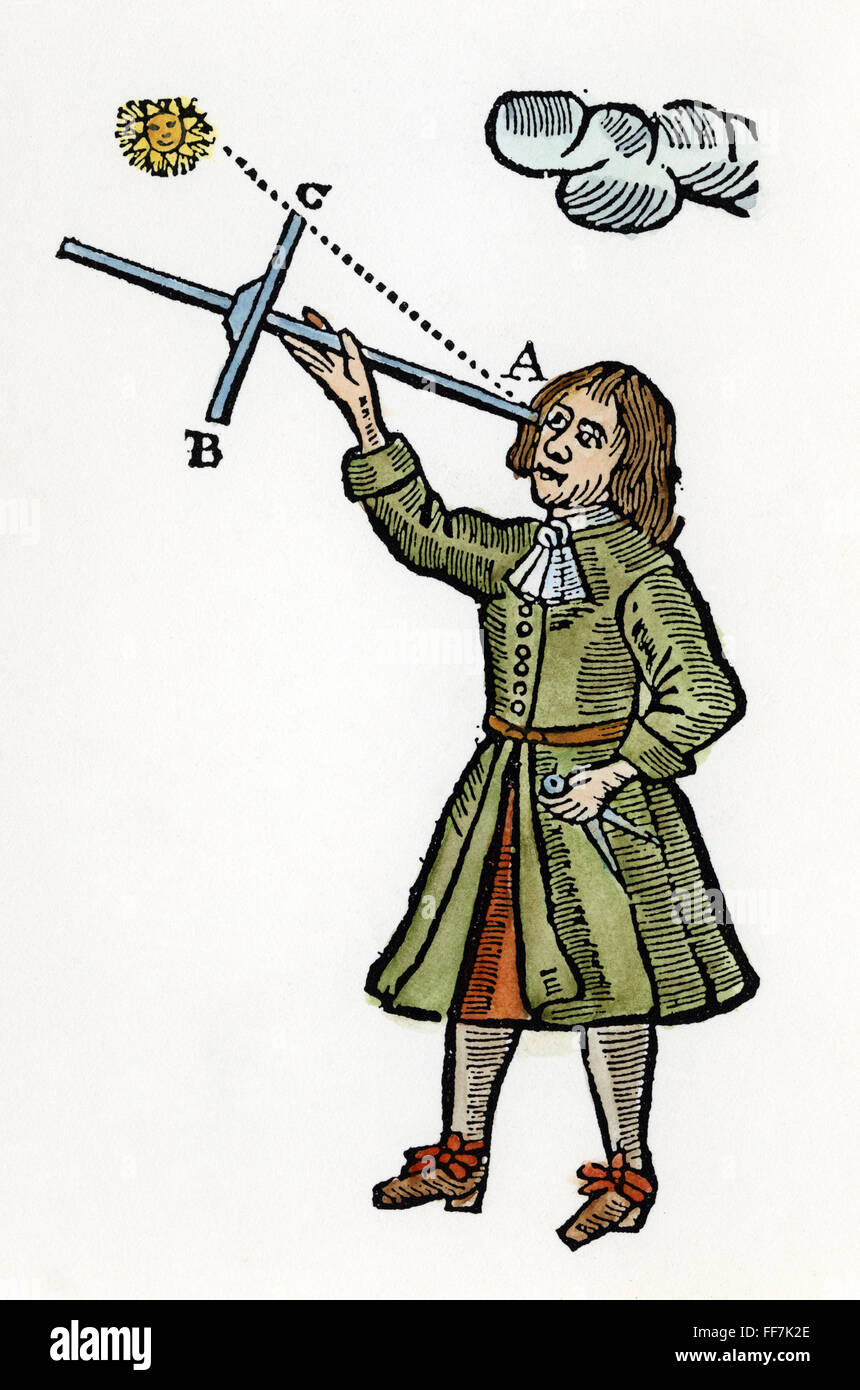 And while googling these images I saw that the Romans had a similar device called the
groma

,
which was basically a weighted cross on a stick:
The bottom line is that there seems to have been some universal preference for these cross-shaped objects for making certain observations and measurements.
In JKP's latest You are not allowed to view links.
Register
or
Login
to view., he explains the use of the cross-pole. One of the images he linked I found particularly interesting, since it also includes a set of wavy lines: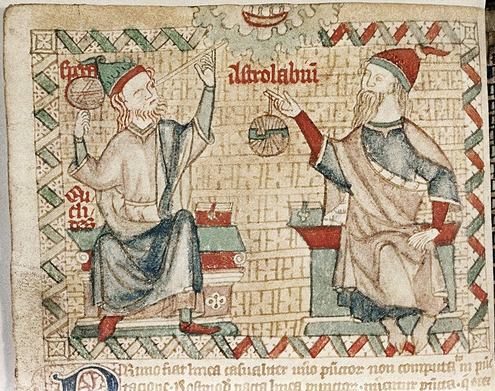 The gentlemen are using a sighting tube and astrolabe respectively, but what is the thing all the way on the left? It also appears to include a cross shape. Might it be some kind of armilary sphere with ecliptic and equator?
(For my personal opinion, I still see this whole composition as referring to Argo Navis, but I believe the images are layered by design. Canopus' position close to the horizon made it a reference point of particular importance in the night sky. Hence, this reading does not exclude but rather reinforce the possibility of the cross' being a sighting device).