These shapes have always looked like tents or canopies to me, but I've been reluctant to commit to the idea of cloudbands because so many medieval tents had dagged edges along the top perimeter. You can look at recreationist tents to see many examples in a variety of scalloped shapes, from simple to ornate:
You are not allowed to view links.
Register
or
Login
to view.
Here are some scalloped tent edges from the Arthurian legends (French, 15th century, MS Fr. 343). Note also the
litterae elongatae
: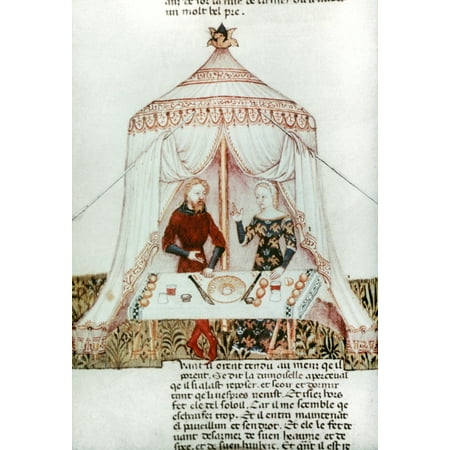 It's also possible it's a simpler interpretation of a more complex pattern (note also the star on the helmet):
I know many tents have been posted in the past, but I don't know if anyone has posted canopies and many of the VMS tents seem to me to be more like canopies or "umbrella" tents, so here is an example of an umbrella-tent/canopy from Bodley Class.Lat.81 (Italy, c. 1460):
Canopies were commonly shown over thrones and this might be relevant since rulers promoted themselves a semi-divine (throne canopies are common in medieval manuscripts). If a "celestial" band were combined with a canopy (as is possible in the VMS), it would be in line with medieval thinking without necessarily having a biblical significance:
Umbrella canopies were also associated with baptismal fonts (from Ms Français 2609, 15th c):
I think your example is a good one. It's just hard to know how the VMS illustrator was thinking about it. Is it a quick-draw interpretation of a corrugated shape or is there metaphorical significance as well, and if it is metaphorical, is it biblical, is it related to some divine rite (e.g., baptism) or is it a "divine" ruler?