It's true that
Musa velutina
, which is native to Southeast Asia, has an upright stalk, but the flowers look like lily flowers, and the bananas don't look like the VMS drawing in shape or color, and typically the flowers and bananas are under the leaves (and the leaves are not round, they are elliptical, even whent he plant is young).
There's one computer-generated image of the plant on Google images that shows the stalk above the leaves, but this is not typical for the plant.
The flowers are white, the unripe bananas are pink, and the ripe ones are yellow (it's known as pink banana plant).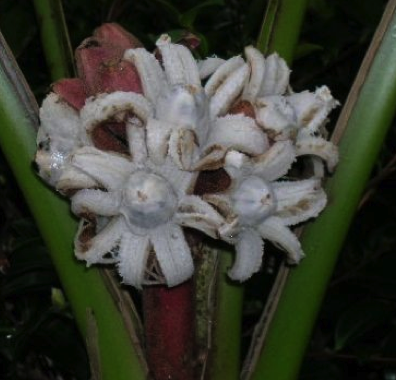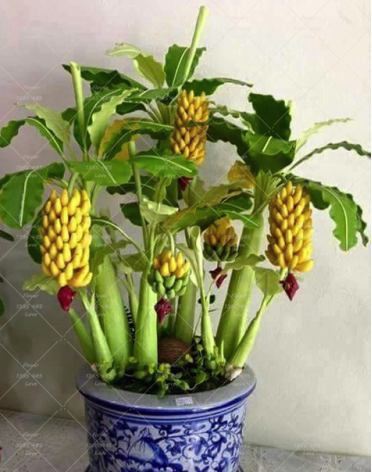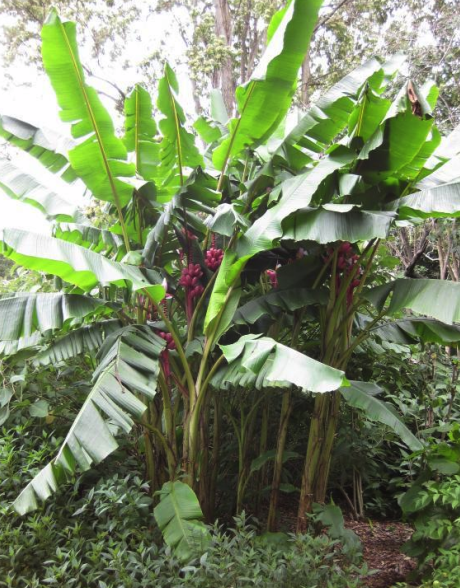 Photo Credits: asacomm on bananas.org; JiuLing Zhang, AliExpress; myjunglegarden.com
If we use
Musa velutina
as an example, then the VMS plant would have to be a composite rather than a specific banana species and I am always wary of wading into "composite plant" territory because most of the naturalistic plants in the VMS do appear to be specific plants and if they are approached as composites, then they can no longer be identified, they could be combinations of anything (it's a bit like a one-way cipher).
Also, just looking at these three photos, do you think the VMS illustrator would choose to illustrate this plant as it is in the drawing?
I'm not categorically saying it can't be banana, your point about the color of the leaves is a good one, banana leaves do have distinctive color changes near the end of the growing season, but taking all factors into consideration, the drawing fits
Petasites
in terms of which parts of the plant are important for its use and its identification. I honestly don't think the VMS illustrator would choose to draw a banana plant this way. It's not a good fit for the upright-stalk species and parts of it are in the wrong direction for the drooping species. It also doesn't feel like the kind of drawing that results from trying to interpret a verbal description (verbal descriptions of banana plants usually emphasize the bananas, as in the one that likened them to cucumbers).