It took longer to go through 560 zodiacs than I expected.
I found almost 170 that were somewhat similar to the VMS Aries (I went through and eliminated anything that simply wasn't similar).
Out of those, about 40% have a lifted leg, but some are only lifted a little bit. Quite a few are inside circles, in fact, most of them.
I thought it might be a couple of dozen and I was going to copy and paste a pic, but this sample is very large, so that made it more complicated, the picture is much too large to post.
Here's a thumbnail partial-version to give an idea of the variety of designs when dissimilar ones were eliminated: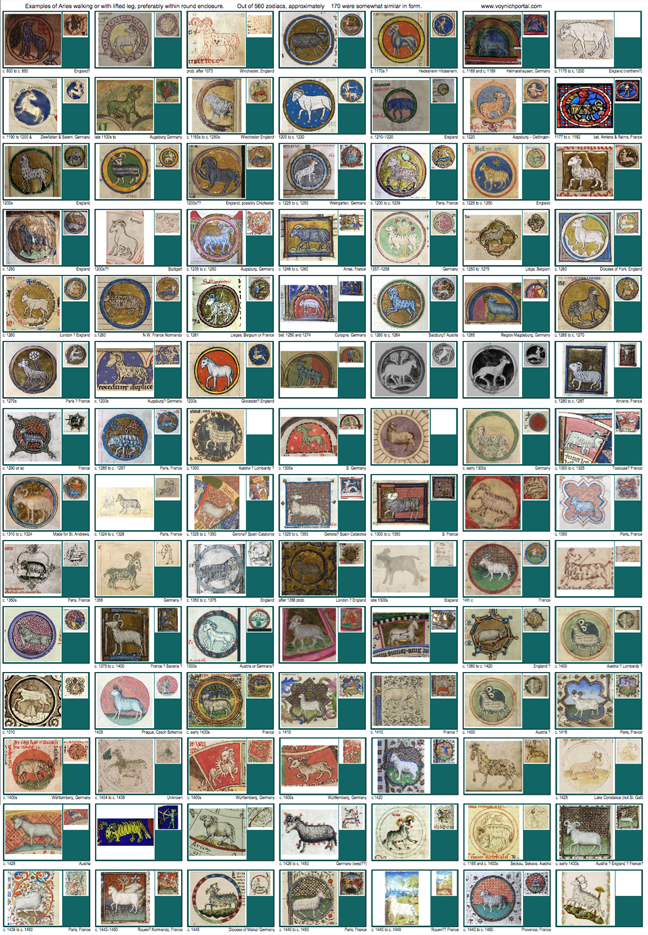 And here's a smaller sampling of the more similar ones, so they are bigger and easier to see. This was difficult to do. I eliminated a couple I think should be included (they are very similar EXCEPT the leg is not lifted), but it needed to be weeded out somehow so it's relevant to the lifted leg theme. Most of these have lifted legs, but not all are lifted as high as the VMS Aries: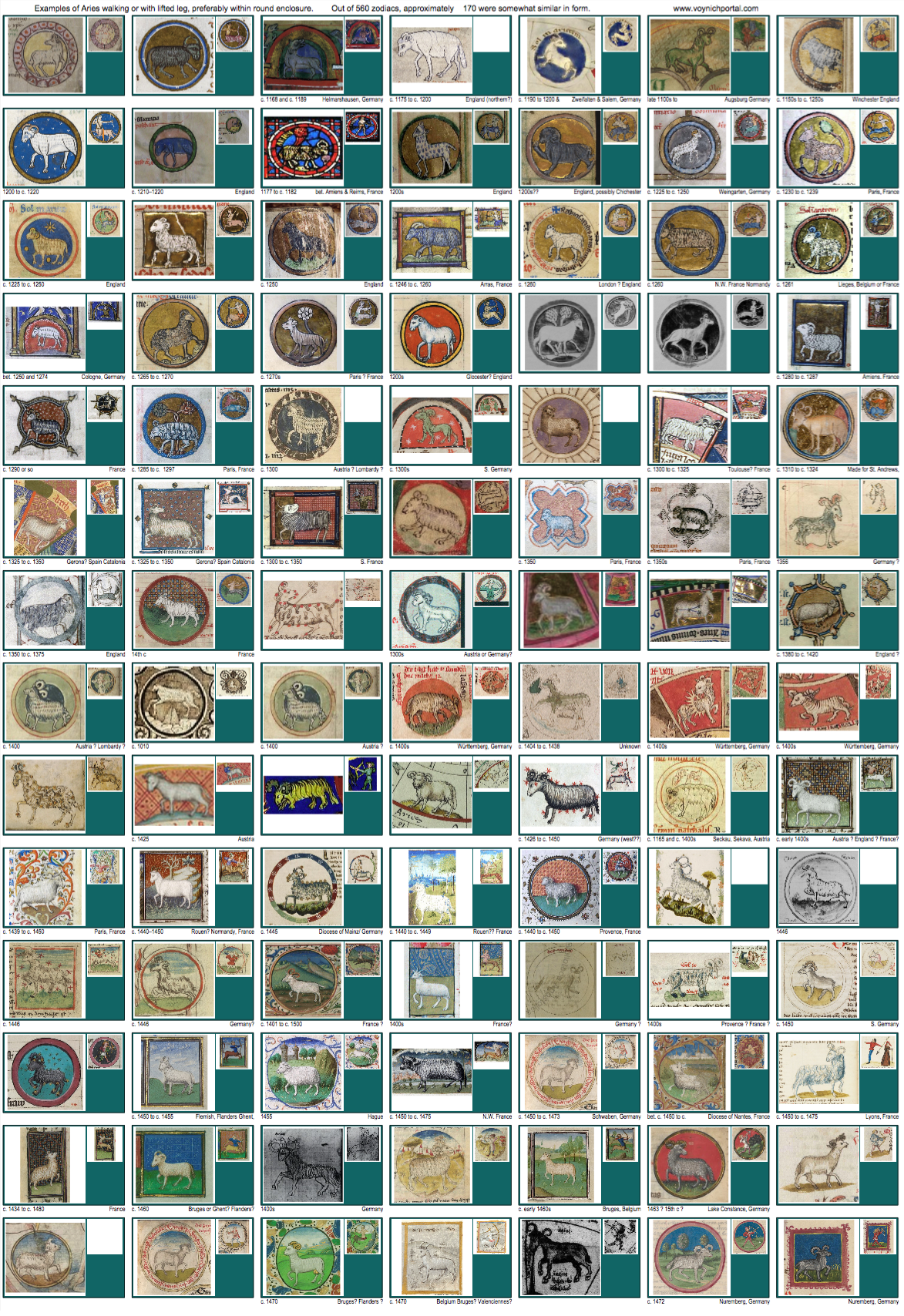 And finally, a smaller section of those in which the lifted leg is more noticeable (95 images):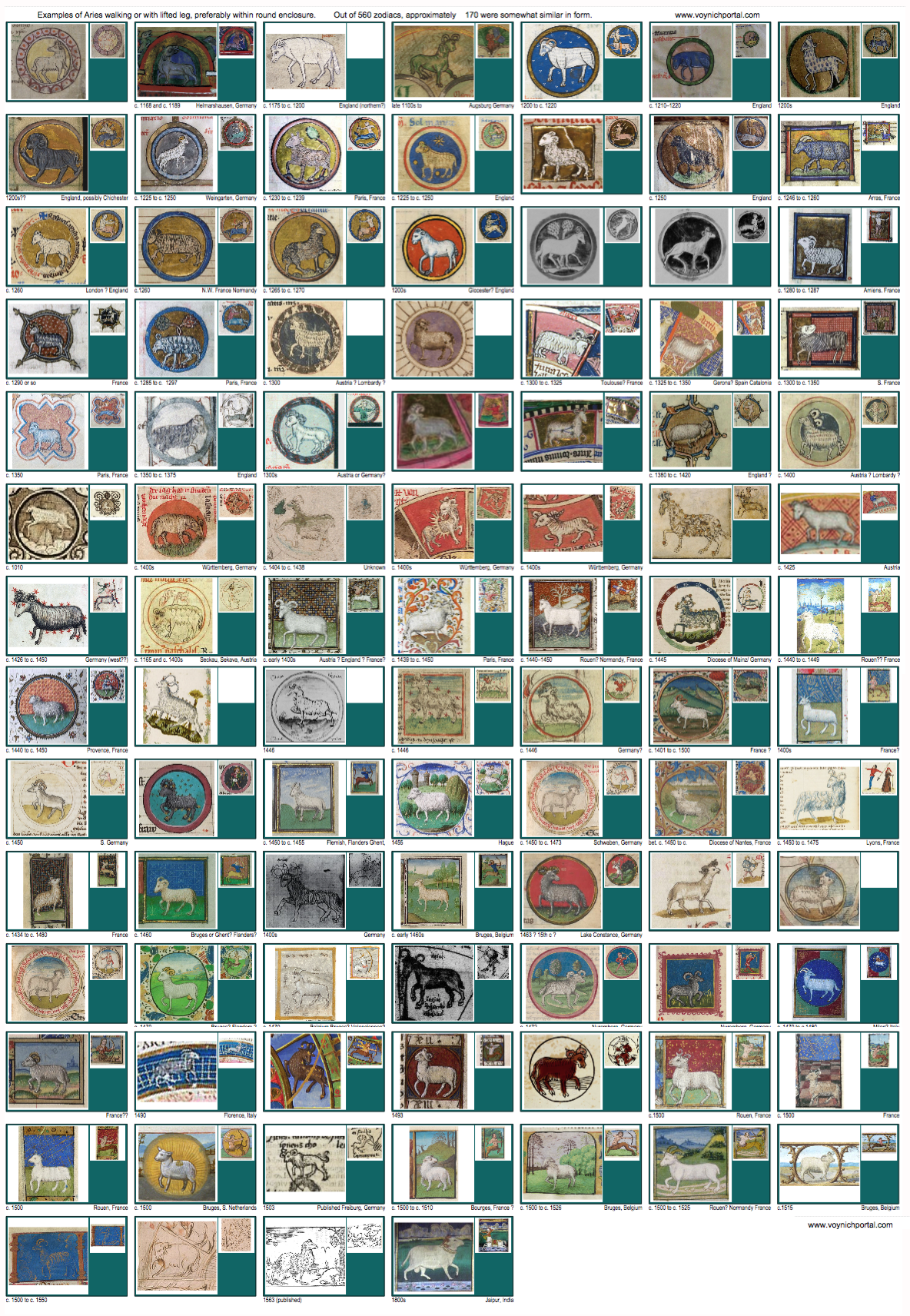 It's not a perfect sample. I inadvertantly eliminated a couple I didn't mean to, but I don't have time to go through 560 records to find them again and there's plenty of info in the above collection. It looks like the lifted-leg-Aries theme was popular from about the 12th century onwards.